#software #Freesoftware #usa #uk #ca
#FormatFactory 3.1.0, 2013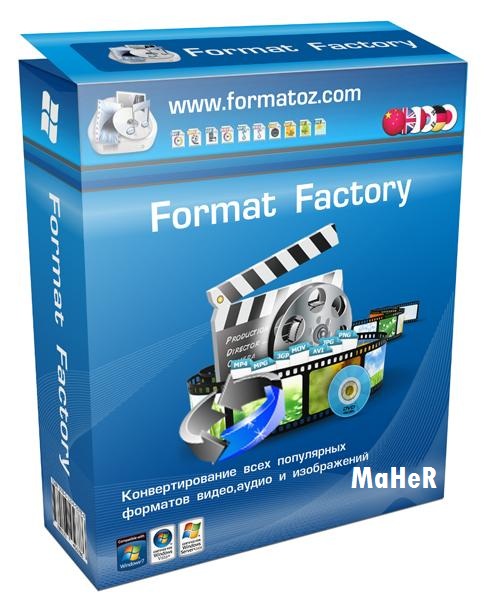 Format Factory program free program for converting between all suffixes for multimedia files
(Audio files, video files, and image files). Has the ability to convert between all formats, in addition to: the conversion of mobile phone devices, PSP devices, and iPone phones.
Convert DVD movies to video files.
Take a picture of DVDs and CD format ISO / CSO.
Conversion from ISO to CSO
Notes
When switching between suffixes audio files, you can specify the characteristics that you want in terms of quality, such as Bitrate and Sample Rate.
When converting between all suffixes (audio, image, and video), you can choose to use "turn off the machine after the completion of the conversion." This property is especially important when you convert video files, which usually takes turn for a long time. Or when converting a set of audio files at once
Size : 49 Mb
13/06/2013
LetitBit
takemyfile.com 7637024
DepositFiles
takemyfile.com 7637025
TurboBit
takemyfile.com 7637027
EzzFile
takemyfile.com 7637026
Uploaded.to
takemyfile.com 7637028
FileSwap
takemyfile.com 7637029
UptoBox
takemyfile.com 7637030
Putlocker
takemyfile.com 7637031
FileFactory
takemyfile.com 7637032
FileRio
takemyfile.com 7637033
UpaFiles
takemyfile.com 7637034
SendSpace
takemyfile.com 7637035